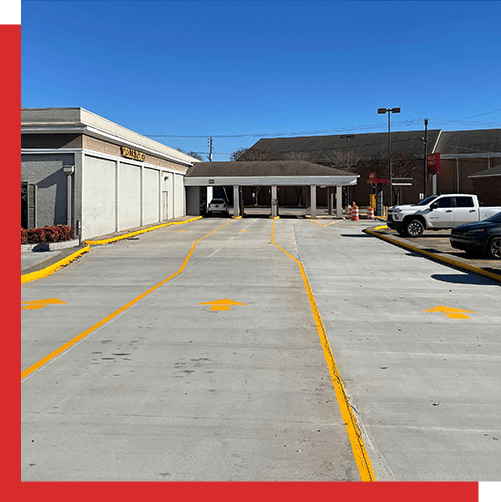 Over 40 years of Pouring Smooth Concrete Surfaces in Auburn, AL
---
Concrete flatwork is any poured surface that moves along a horizontal plane—functional, foundational, and structural. Creating a smooth surface for the concrete to lay level requires the utmost attention to detail and experience. From garages and basements to walkways, curbs, and gutters, Cardinal Concrete has the expertise to bring you a sound and accurate pour the first time around.
---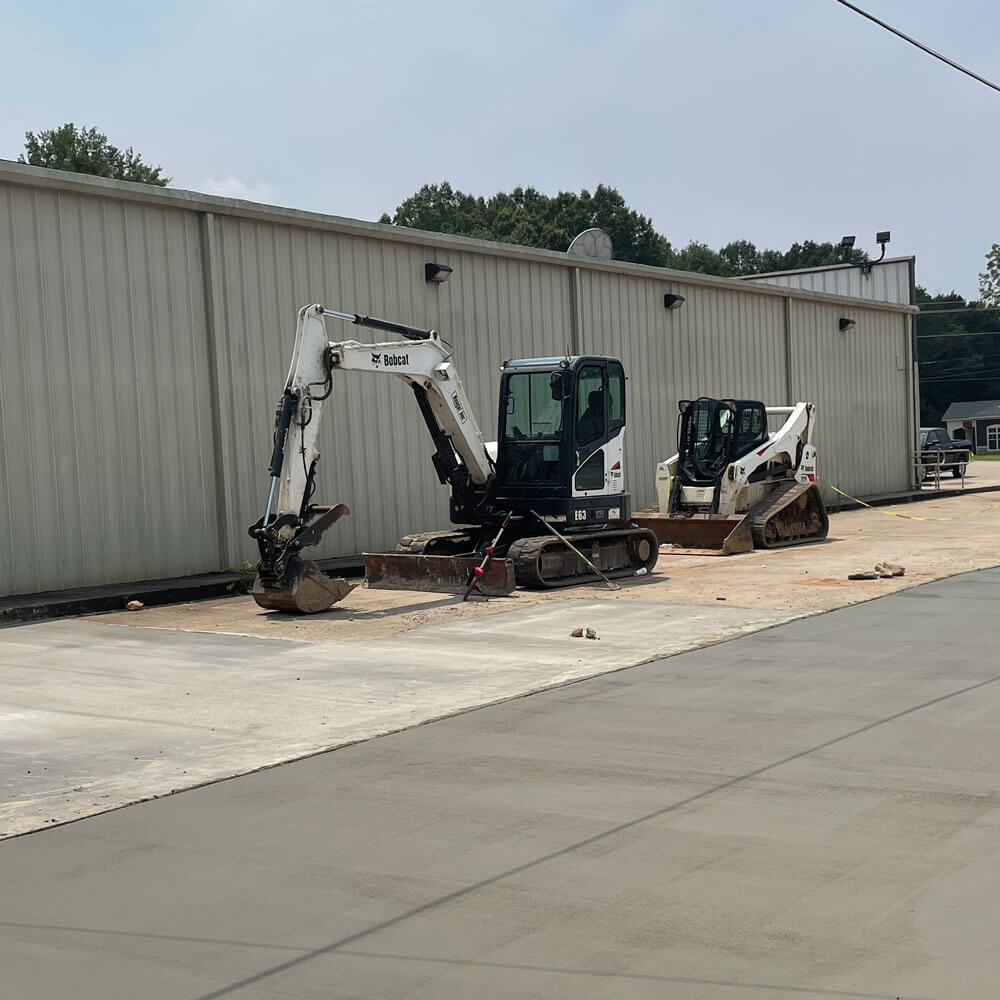 Experience Matters
---
Not all concrete flatwork is created equal—structurally and decoratively. Since concrete can shape a flat surface perfectly, it's the ideal material to use when constructing a project that requires precision. Our team at Cardinal Concrete understands how the soil found in the Georgia region reacts to concrete pouring, making us the local experts in the proper steps to take.
Here's a list of just a few of the industries we've served throughout our years of working with concrete:
Healthcare
Transportation
Restaurants
Manufacturing
---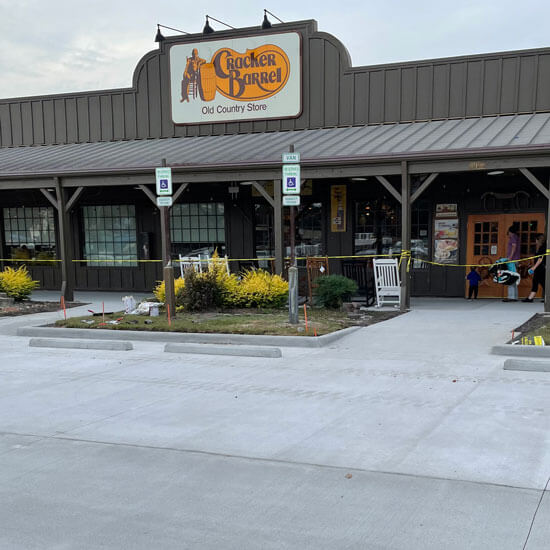 Qualified Structures
---
Entrust your concrete flatwork to the professionals who know best. Equipped to handle all the precision included in pouring a level, smooth surface, Cardinal Concrete is sure to meet all your needs completely. Work smarter by hiring those who have the experience to get it right the first time. Here you'll find a list of the type of structures created using concrete flatwork:
Sidewalks
Basements
Garages
Curbs and gutters
Retaining walls
Bridges
Patios
---
Concrete Flatwork FAQs
What is Concrete Flatwork?
Concrete flatwork refers to any concrete work installed in a fixed area on a flat surface including floors, patios, sidewalks, parking lots, and concrete stairs are all included under the umbrella of concrete flatwork. There's more to a great concrete paving job than pouring and forgetting. Contact Cardinal Concrete Services today to learn more from a professional.
Is a Permit Required for all Jobs?
It depends on the size and scope of the work. As a rule of thumb, for any concrete project that alters or establishes an existing structure, there will almost certainly be a permit required. However, for concrete pavement such as a commercial parking lot or residential driveway, it is typically not required to have a permit.
These rules may change from location to location, and any owner should make sure to examine all local codes and laws before the commencement of work.
What is the Best Plan for Sloped Surfaces?
When it comes to sloped surfaces, there are typically two options. The first option is to match the existing slope with your concrete pavement. This is usually the most cost-effective approach and can provide a sufficient driving surface as long as the sloped area is not too intense.
However, in the event of an extreme slope, the most recommended approach is to install a poured concrete retaining wall. This makes it possible to create a much more level surface area, while still maintaining structural integrity.